Congratulations to those who entered the spirit of Salem and Halloween by posting these extremely fashionable costumes!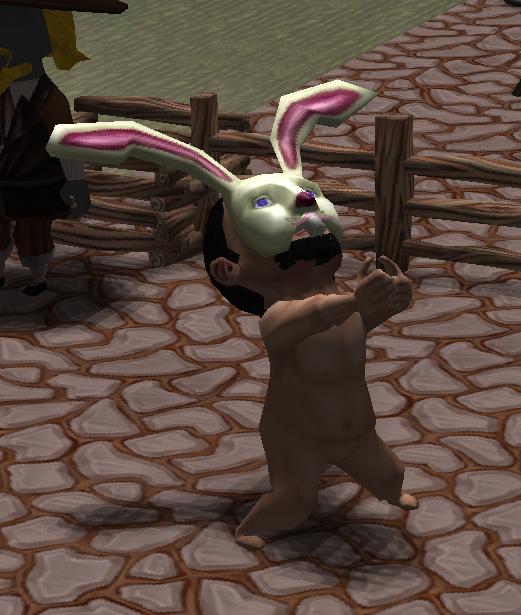 Trisda (inspired by Sevenless) showed us this extremely witchy lady's outfit. Terrifyingly stylish. These player's wardrobes are clearly ready for incoming witchcraft updates.
Jorb's costume is simple yet effective – this would scare off any visitors to his claim more than the threat of the God Fork. Or is he summoning the God Fork in some arcane ritual in this picture?

Spazzmaticus, a well known fishing enthusiast, dressed for the occasion. We hear he spends 90% of the time dressed like this now, as his previously full wardrobe was recently sold off. Goes to show that even a simple outfit can be made much more stylish by the addition of simple accessories.